Cloth Masks in Malta
These Reusable Cloth Face Masks in Malta are a great way to save money. Wash and reuse the plain black cotton mask as required.
Reusable Cloth Face Masks in Malta
As the government guidance in Malta that all persons entering shops or using public transport are required to wear a mask, people have been asking where they can find reusable masks in Malta. The cloth face mask is made of cotton material and contains 2 layers to protect the wearer from airborne particles. It covers both the nose and mouth and conforms with the government requirements that can be worn in public. Not only that, but Reusable Cloth Face Masks in Malta can be worn, washed and then reused multiple times. This saves money in the long term as disposable masks can only be worn once and then should be discarded of in a bin. A cloth mask is the long term solution in terms of having a mask that is comfortable to wear and can be recycled and reused after use. Here is some information about how effective cloth masks are from a recent study published by CDC.
How much are cloth masks?
Our black cloth masks are made from simple cotton material and do not offer as much protection as an N95 mask. However it is generally accepted that the mask does offer a sufficient level of protection for day to day use and can be washed and reused. These Reusable Cloth Face Masks in Malta can be ordered by sending an email including the required quantity at info@ppemalta.com. The minimum order for these cotton masks is 1 unit. Below please find a price list for reusable masks in Malta which are available for purchase. Prices start from just €3 which offers great value when you consider that the mask can be reused multiple times. Prices do not include VAT or delivery which will incur additional charges. With a limited amount of stock available we recommend placing your order as soon as possible which will be confirmed via email.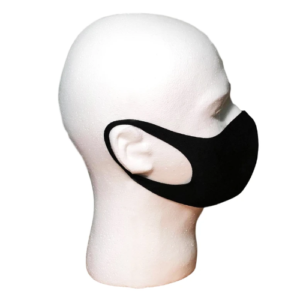 Reusable Cloth Face Masks Price
The price for Reusable Cloth Face Masks in Malta can be calculated using the table below. For customers requiring more than 100 units please email us for a specialised quote that will include delivery. Stock is limited and expected to sell out in the coming weeks.
| | | |
| --- | --- | --- |
| Qty | Price | Per unit |
| 5 units | € 12.5 | € 2.5 |
| 10 units | € 25 | € 2.5 |
| 20 units | € 48 | € 2.4 |
| 30 units | € 69 | € 2.3 |
| 40 units | € 88 | € 2.2 |
| 50 units | € 100 | € 2.0 |
| 100 units | € 180 | € 1.8 |